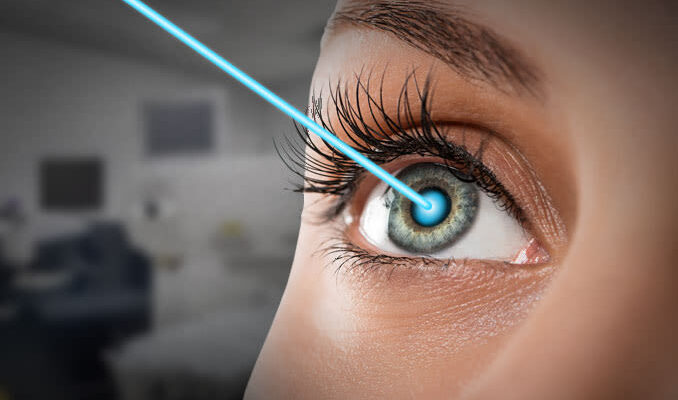 LASIK is a popular laser vision correction procedure designed to help individuals with refractive errors like myopia, astigmatism, and hyperopia, improve their vision without having to rely on eyeglasses or contact lenses. LASIK is a popular option for anyone who is looking for a long-term solution to their vision problems. However, one of the biggest concerns that many people have when considering LASIK is the cost. The good news is that LASIK is a relatively affordable option in Bangkok. In this blog post, we'll explore the cost and what you need to know.
Understanding the LASIK Procedure
Before exploring the cost of LASIK in Bangkok, it's important first to understand what the LASIK procedure entails. LASIK involves using a laser to reshape the cornea, the transparent layer in front of the eye that refracts light, to allow the eye to focus better. The procedure typically takes around 30 minutes per eye and is done on an outpatient basis. LASIK can correct a wide range of refractive errors, including myopia, hyperopia, and astigmatism, and patients can see results almost immediately after the procedure.
Cost of LASIK in Bangkok
The LASIK price in Bangkok depends on various factors, such as the clinic's location, reputation, technology, and surgeon's experience. Generally, the price starts from ฿ 36,000 per eye. It's important to note that while cheaper centres may be tempting, they may not have the latest technology or experienced surgeons. It's always best to research the clinics and surgeons thoroughly before making any decisions.
Financing Options
Many LASIK clinics in Bangkok offer financing plans to make the cost of LASIK more manageable for patients. These financing options often come with low-interest rates or even interest-free periods, making it possible for patients to pay for their treatment without breaking the bank. Financing options may include paying for the procedure over a period of 6, 12, or even 24 months.
Medical Tourism Benefit
One of the significant advantages of having LASIK in Bangkok is the money you can save. Opting for LASIK treatment in Bangkok is more affordable than in many other countries in the world. Thailand is a popular destination for medical tourism, and many international patients flock to Bangkok for LASIK procedures. Bangkok has excellent medical facilities and medical care that are comparable to any other developed country.
The Importance of Choosing a Reputable Clinic
Choosing a reputable LASIK clinic in Bangkok is crucial, as your eyes are precious. You must ask the clinic for its accreditations, how long they have been performing LASIK procedures, and the experience and training of their surgeons. Don't forget to read reviews of previous patients to have a better understanding of the clinic's reputation. Remember, the quality of your treatment and the surgeon's experience must be foremost in your mind, rather than the cost of LASIK in Bangkok.
LASIK is an excellent investment for those who want to enjoy life without relying on eyeglasses or contact lenses. If you're considering LASIK in Bangkok, rest assured that the cost is generally affordable, and many reputable clinics offer financing options. However, it's crucial to choose a reputable and experienced Doctor (known as หมอเลสิคเก่งๆ in Thai) to ensure the best possible outcome for your vision. With the right research and preparation, LASIK in Bangkok can be a life-changing and affordable way to improve your vision and your quality of life.